About the Peter Michael Foundation
Mission
The Peter Michael Foundation is significantly improving the lives of those affected by prostate cancer through its support of promising, innovative, diagnostic and treatment research; patient education and assistance; and public policy initiative.
---
Business Model
Peter Michael Foundation now has more creative and more effective ways of engaging its friends and supporters in order to pursue its prostate cancer mission.
The Peter Michael Foundation is a 501(C)(3) public charity. Individuals and organizations that make donations to PMF engage as donors whose donations are deductible under federal tax code as permitted by law.
PMF has established a new entity, Cancer Solutions LLC, under the jurisdiction and governance of the 501(C)(3) which remains in the lead. The purpose of the LLC is to allow individuals to engage with PMF as investors in specific prostate cancer projects that have both significant scientific/medical potential and significant commercial potential. An investment in a vetted, approved project will offer the investor an opportunity to earn a return on his/her investment when/if the project becomes a commercial reality. First and foremost, it's the Foundation's goal to improve the diagnosis and treatment of prostate cancer. By putting a commercial lens on the project, we believe we can make a greater impact further and faster and, in the process, provide the opportunity for an investor return, albeit not at historic venture capital levels.
Lastly, an individual or organization can be both a donor and an investor concurrently, which is the third way to engage with PMF. The first project for Cancer Solutions LLC is underway at Washington University in St. Louis School of Medicine and the McDonnell Genome Institute. To learn more, contact walter@petermichaelfoundation.org.
---
Michael Family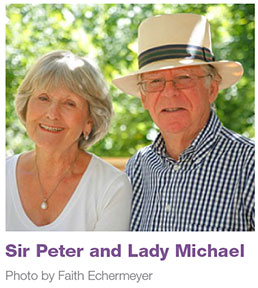 Sir Peter Michael – is an engineer by training and an entrepreneur by bent. As founder of Micro Consultants' Group and UEI plc, he was a driving force behind a group of high tech companies including Cosworth Engineering and Quantel, the digital special effects company for television and film production. The graphic-arts tool, Paintbox, was just one of several commercial applications his company introduced in its 20 years of operation. From 1989 to 1992, Sir Peter served as CEO of Cray UK, overseeing a turnaround of this legendary technology company. In 1992, Sir Peter founded Classic FM, the UK's first national commercial radio station with an audience of 6 million listeners. Sir Peter was knighted by Queen Elizabeth in 1989 in recognition of the prosperity spawned by his work.
As a frequent visitor to the San Francisco Peninsula, Sir Peter developed a fondness for Northern California and its wines. This, in turn, led to a six year search for the property for a wine estate and family retreat culminating in the purchase of a stunning piece of property in the Knights Valley region of Calistoga on the side of Mt. St. Helena. In 1983, Sir Peter and his wife Lady Michael, or Pete and Maggie as they are known to their friends, launched the Peter Michael Winery.
The winery, which produced its first vintage in 1987, reflects the Michael's farming heart. "Of the many businesses I have founded, this is the only one that carries my family name", says Peter. "I hope it will remain as a legacy for generations to come."
Lady Michael – is the woman behind Sir Peter and not particularly retiring at that! With a keen interest in farming, animals and the family, although not necessarily in that order, she has been deeply involved in the 'Peter Michael Winery' project from the very beginning more than 25 years ago. She says that the whole idea of a California project came as rather a surprise to her but, having once become accustomed to the idea, she embraced it fully. Her experience as a farmer, for she farms 1000 acres in Berkshire, UK with arable cereals and a pedigree South Devon Red breeding herd, has enabled her to take great interest in the vineyards. They have developed year by year and perhaps she appreciates the work that goes into the earth more than any other member of the Michael family.
"Lady M", as she is universally known, loves and is very proud of her young family that now includes three grandchildren. She is also proud of the terroir and classic winery architecture where she has created the wonderful ambience and décor most notably seen by visitors in the winery's "Calvin Holmes Suite."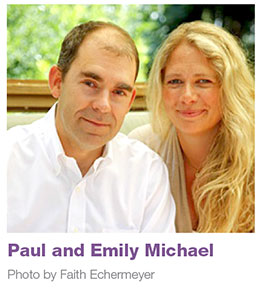 Paul Michael – Paul, the eldest son of Sir Peter and Lady Michael, recalls the first time he set foot on the land that was to become the Peter Michael Winery: "I was a teenager on summer vacation with my family in 1982 and I found myself planting vines on this hot, dusty and extraordinarily beautiful hillside in Knights Valley. It was an experience I'll never forget."
Paul graduated from the Ecole Hôtelière de Lausanne in 1990 and worked with the Forte Group of Hotels in London, Paris and Dubai, before completing his MBA at Ashridge Management College in 1994. Today, he is involved in overseeing the management of the family's Vineyard Hotel, a luxury five-star Relais & Chateaux hotel and gastronomic restaurant where one "Eats, Sleeps and Drinks Wine." Paul is also Chairman of My Tiny Planets Ltd, the creative studio behind Tiny Planets and tinyplanets.com. His work as executive producer with Tiny Planets earned two BAFTA awards (British Academy for Film and Television Arts). As part of the Michael Family's holdings, Paul also manages a portfolio of diverse businesses, provides seed funding to small technology companies and travels widely to represent the winery through Asia and Europe.
Paul is active in charity events to raise funds for prostate cancer research in the USA and the UK. He is fluent in French and conversant in Spanish. Paul and his wife Emily have three young children.
Emily Michael – Emily, Paul's wife, joined the Michael Family in 1998. As a girl, she grew up in Wiltshire, a picturesque county set in the rolling countryside of South West England. At 18, Emily moved to London to join the advertising industry. A few years later, after earning a cooking diploma from Le Cordon Bleu, she built a successful career in event management, running numerous music festivals including a series of concerts on behalf of Diana, Princess of Wales. Emily has also produced a number of other charitable events to raise awareness and money for AIDS, terminally ill children, and leukemia patients, working with performers ranging from George Michael (no relation) to Luciano Pavarotti.
Emily served on the opening team for the launch of The Vineyard Hotel. In addition to her responsibilities as the mother of three children, she holds a seat on the advisory board of the Family's hotels and serves as an ambassador for the Peter Michael Foundation.
---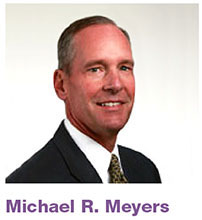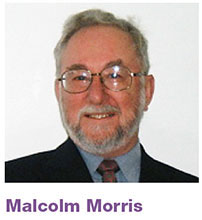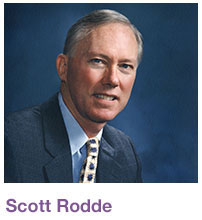 BOARD OF DIRECTORS
Michael R. Meyers is a partner at Orrick, Herrington and Sutcliffe in the New York office and co-head of the Energy and Infrastructure Group. He also has been heavily involved in the firm's international expansion, having overseen the opening of the firm's first offices outside the United States.
In the energy arena, Mr. Meyers' recent significant projects include representation of sponsors and investors in renewable energy projects; representation of purchasers and sellers of energy and other infrastructure projects and companies; and representation of participants in the U.S. electric industry restructuring. While Mr. Meyers devotes most of his time to activities in the energy industries, his 20 plus years of corporate and finance experience has led to his involvement in a wide range of transactions.
Malcolm Morris qualified as a Certified Accountant in 1965 and was a partner in a UK firm of accountants until 1982, since when he has been working in the Newbury area as a financial consultant. He holds a number of non-executive directorships on local and national companies including Classic FM Plc, Donnington Valley Group Plc, Highcross Group Ltd, and was for many years a director of Newbury Weekly News Ltd. Mr Morris lives in Donnington and his interests include music, publishing, property and golf.
Scott Rodde is President of Peter Michael Winery and Peter Michael Foundation. He has worked with the Michael family since 1982 in operating and oversight roles in the wine and real estate industries. He is also a Director with National Development Council in New York where he serves as a financial adviser to public sector organizations. Mr. Rodde is the founder, former President and General Counsel to Bay Area Development Company which originates business mortgage loans. He holds an A.B. in Economics from Lafayette College, an M.B.A. from Stanford Graduate School of Business and a J.D. from UCLA School of Law. He is a member of the California Bar and a licensed real estate broker in California.
---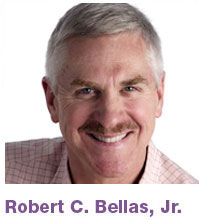 Board of ADVISORS
Robert (Robin) Bellas is a General Partner at Morgenthaler Ventures in Palo Alto. Robin focuses on life science investments, and recently served as Morgenthaler's Managing Partner, where he led the Firm's transformation from a family partnership to a performance-based compensation and leadership meritocracy. Robin joined Morgenthaler in 1984 after ten years as an operating executive in the life science industry and has directed the exits of over 20 companies with a combined value of $10 billion.
Robin formed Morgenthaler's Life Science team in 2001 and started medical device incubation with IVS and Ensure Medical, followed by The Foundry and ForSight Labs. He invested in and served as a Director of Ardian, Cabochon Aesthetics, and Miramar, as well as Transcend, ForSight Vision2, Nexis Vision, ForSight Vision4, and ForSight Vision5.
Robin is a past Director of the Western Association of Venture Capitalists (WAVC) and the Stanford Business School Trust, and is currently a director of the U.S. Naval Academy Foundation. Before Stanford, Robin served on nuclear fast attack and ballistic missile submarines. He received a BS in Engineering from the United States Naval Academy, is a two-time National Champion in rowing, and has an MBA from the Stanford Graduate School of Business.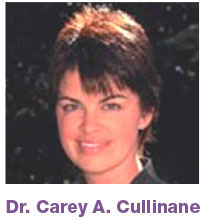 Carey A. Cullinane, MD, MPH, is the first surgical oncologist formally trained in cancer genetics. Dr. Cullinane is the Director of the Cancer Risk & Prevention Program at Long Beach Memorial Medical Center. She is also Surgeon and Director of Cancer Genetics at Breastlink Medical Group.
Dr Cullinane completed her undergraduate studies at Mount Holyoke College in Massachusetts in biochemistry. Following graduation she traveled to New Orleans, Louisiana, attending the Tulane University School of Medicine and the Tulane University School of Public Health and Tropical Medicine, and earning her MD and MPH degrees. She remained in Louisiana for her General Surgical training, completing her internship and residency at the Tulane University Medical Center and Charity Hospital. She then traveled to Southern California and completed both Surgical Oncology and Clinical Cancer Genetics Fellowships at the City of Hope National Medical Center. She joined the medical staff at Long Beach Memorial Medical Center and heads its Cancer Risk and Prevention Program. She maintains surgical privileges at Long Beach Memorial Medical Center, City of Hope National Medical Center as well as the Orange Coast Memorial Medical Center.
In addition to her clinical practice, Carey Cullinane maintains an active role in oncologic and prevention research. She has more than 20 peer-reviewed publications and book chapters to her credit, has presented to dozens of conferences, and received a number of awards and honors. She co-chairs the Los Angeles Susan B. Komen Breast Cancer Foundation Education Committee, is an investigator for a number of research grants in the areas of breast cancer, hereditary cancer and palliative surgery, and is an active member on the Journal of Surgical Research Editorial Board. We are very pleased to have Carey's active involvement in the work of the Foundation.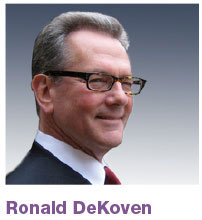 Ronald DeKoven was called to the bar of Illinois and New York in 1968 and 1980, respectively. In 1980 Mr. DeKoven became a partner of Shearman & Sterling, New York. He ran several of the firm's practices, including insolvency and leasing. After moving to London in 2003, Mr. DeKoven became an Associate Member of South Square Chambers, and was permitted by the Bar Council to practice New York and U.S. Federal law in chambers. In 2008 Mr. DeKoven applied to the Bar Council for a waiver of examination and pupillage as a condition to becoming a barrister. The waiver was granted in full and Mr. DeKoven was called to the Bar of England and Wales by Lincoln's Inn in March, 2009.
Although he continues his association with South Square, Mr. DeKoven has created his own chambers at 8 Stone Buildings, Lincoln's Inn, where he continues his practice as a New York lawyer and English barrister involved in dispute resolution in large, complex cross-border transactions.
Mr. DeKoven earned his B.A from Stanford University, and his JD from the University of Chicago. He is a Trustee and Audit Committee Member of the American Cancer Society Foundation, serves on the Visiting Committee of University of Chicago Law School, and is also on the Development Council of Oxford University Law Foundation.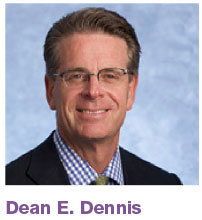 Dean E. Dennis is a Partner at Hill, Farrer & Burrill in Los Angeles. He specializes in the areas of land use, zoning and eminent domain law. Additionally, he possesses extensive experience in appellate matters, having argued before the California Supreme Court, as well as federal and state courts of appeal. Mr. Dennis was named one of the Southern California Super Lawyers for 2004 and 2005 by Los Angeles Magazine.
In September 2004, Mr. Dennis was appointed by the Chief Justice to a three year term on the Judicial Council Court Facilities Transitional Task Force that is advising the Judicial Council on the transition of all courthouse facilities in California from county ownership to stateownership. He served from 1998 to 2001 on the Commission on Judicial Nominees Evaluation (JNE), State Bar of California. He is a member of the Los Angeles County Bar Association's Condemnation and Land Valuation Committee.
Mr. Dennis received his undergraduate degree from Princeton University in 1980 and his law degree from the University of Southern California in 1983. He was admitted to the California bar in 1983 and has been admitted to various federal courts, the United States Tax Court and the United States Supreme Court.
Mr. Dennis is a Trustee of St. Matthews Parish School in Pacific Palisades and was the first member of the Board of Advisors of the Peter Michael Foundation.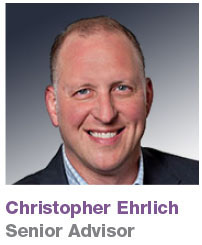 Chris Ehrlich has been a Managing Director at Locust Walk Partners, LLC, an advisory firm providing strategic and transactional advice to biopharmaceutical firms, since May 2013. Prior to joining Locust Walk, he served as Managing Director of InterWest Partners LLC, a venture capital firm, from August 2000 until January 2013. He is a member of the board of directors of Transcept Pharmaceuticals, Inc. (NASD: TSPT), a specialty pharmaceutical company. He was previously was a member of the board of directors of BioMimetic Therapeutics, Inc., a biotechnology company acquired by Wright Medical Technologies, Inc., from November 2004 until March 2013, and KAI Pharmaceuticals, acquired by Amgen Inc., from September 2003 to June 2012. Mr. Ehrlich holds a B.A., cum laude, in Government from Dartmouth College and an M.B.A. from the J.L.Kellogg Graduate School of Management. In addition to his role as Senior Advisor to the Peter Michael Foundation, he serves on the Advisory Board of the Innovation and New Ventures group at Northwestern University.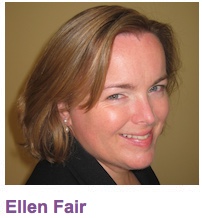 Ellen Fair is a fundraiser and investor in Bay Area based start-ups and non-profit entities. She is Board Chair of the Take Me To The River Education Initiative, Bay Area Board member of Summer Search, and Advisory Board, Peter Michael Foundation. Past leadership positions include Board member of the Healthy Communities Institute – a health technology company that was purchased by Xerox in 2014; Board of Trustees – The Branson School, President and Annual Fundraising Event Chair, Ross Valley Women's League, and Annual Fundraising Event Co-Chair, Marin Valentine's Ball. She has also worked in finance at Pixar Animation Studios and VAR Education sales at Macromedia. She studied English at UC Berkeley and has been a supporter of the Peter Michael Foundation since 2011.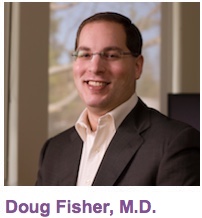 Doug Fisher has been working in the healthcare industry since 2002. He is a Partner with InterWest Healthcare Partners where he focuses on biopharmaceutical, diagnostic and medical device investments, and portfolio company support. He is a board member of Gynesonics, Indi Molecular, and Obalon Therapeutics. Doug is also actively involved in InterWest's investments in PMV Pharma, Potenza Theraputics, Sera Prognostics (where he serves as the Chief Business Officer), and Trieza Therapeutics (where is also serves as the active Chief Business Officer). Prior to joining InterWest, Doug was a vice president at New Leaf Venture Partners where he spent three years focusing on biopharmaceutical, medical device, and diagnostics investments. He was involved with several investments, including Pearl Therapeutics, Interlace Medical (Acquired by Hologic), and Stromedix (Acquired by Biogen Idec). Prior to joining New Leaf, Doug was a project leader with The Boston Consulting Group where he was a member of the Health Care Practice Area, consulting for leading pharmaceutical and biotech companies. Previously, he worked for Centocor (a J&J operating company) in the Global Biologic Strategic Marketing Group. Doug received an A.B. in economics with honors and distinction, and a B.S. in biology with distinction, from Stanford, where he graduated Phi Beta Kappa. He has an M.D. from the University of Pennsylvania School of Medicine and an M.B.A. from Wharton, where he graduated with honors as a Siebel Scholar and Palmer Scholar.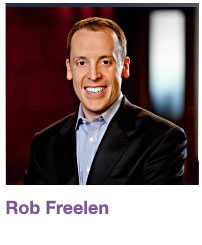 Rob Freelen is Chief of Staff for Silicon Valley Bank where he leads the administrative team for the Relationship Banking group at SVB. Focused on providing financial services to technology companies, the Relationship Banking group is spread across more than 25 offices in the domestic United States. In his role as Chief of Staff, Rob helps leaders develop and execute programs that build and enhance SVB's relationships with technology entrepreneurs.
Previously, Rob was a part of the leadership team in SVB's Life Sciences Practice where he led business development in the Western United States. Since joining SVB in 2005, Rob has worked with hundreds of companies on numerous financings, having led debt transactions for more than 50 public and private companies.
Prior to joining Silicon Valley Bank Rob held business development roles with asset management firm Fisher Investments and internet marketing start-up, Impower Inc. Rob earned a B.A. from Whitman College in Walla Walla, WA.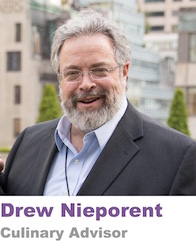 Drew Nieporent is one of America's most respected and celebrated restaurateurs, is the founder and inspiration behind the Myriad Restaurant Group, which operates Tribeca Grill, Nobu New York City, Nobu Fifty Seven, Nobu London, Nobu Next Door, Bâtard, Porsche Grille at Citi Field, and Crush Wine & Spirits. Over the last 30 years, Myriad has opened and operated over 39 restaurants around the world, including Seattle, Louisville, Providence, Boca Raton, London, San Francisco, Moscow, Citi Field, home of the New York Mets in Flushing, New York.
Nieporent's first restaurant, the groundbreaking Montrachet (1985), earned three stars from The New York Times and kept that rating for 21 years. In 2008, the restaurant reopened as Corton, maintaining its three New York Times stars and receiving two Michelin stars with chef-partner Paul Liebrandt at the helm. In May of 2014, Nieporent reopened the space as Bâtard with the help of chef- partner Markus Glocker and partner John Winterman. Earning three stars from The New York Times, New York Magazine, and a coveted Michelin star, the restaurant opened to critical acclaim. As 2014 came to an end, Bâtard landed at the top of several end-of-year lists, including the number one spot on The New York Times' list of "The 10 Best New Restaurants of 2014". In May of 2015, the restaurant won the James Beard award for "Best New Restaurant".
Tribeca Grill (1990), with partner Robert De Niro and an all-star roster of investors including Bill Murray, Sean Penn, and Mikhail Baryshnikov, opened to national acclaim and continues to be one of New York's landmark restaurants. In 1994, again with partner Robert De Niro and sushi master Nobu Matsuhisa, Drew launched Nobu New York City to worldwide acclaim. Nobu NYC, Next Door Nobu, and Nobu Fifty Seven have all earned the coveted three-star rating from The New York Times. Nobu NYC was voted Best Restaurant in America by The James Beard Foundation. Nobu has gone on to open restaurants in all parts of the world.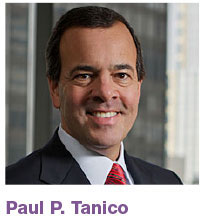 Paul Tanico is the Founder and Managing Partner of CastleRock Management which invests primarily in publicly traded equities. Prior to founding CastleRock in 1993, Paul was one of the original partners at Omega Advisors a NYC-based hedge fund. Paul also worked as a Portfolio Manager at Neuberger Berman, Atalanta Sosnoff and as a special situation Analyst at David J. Greene & Co. where he started his investment career in 1981.
Paul earned his B.S. in Finance and Accounting from New York University Stern School and his J.D. from Fordham University School of Law. He is a member of the New York State Bar and is a member of or has served on the Boards of the NYU Stern School, the Board of Public Broadcast Station WNET in NYC, the Dean's Planning Council at Fordham Law School, Trinity School in NYC, and Xaverian High School in Brooklyn, NY. Paul and his wife Kimberley live in New York City and are enthusiastic supporters of the Peter Michael Foundation.

STRATEGIC PARTNERS
For 128 years, O'Melveny & Myers has built its reputation practicing on the cutting edge of American law. Our exceptional group of lawyers are at the core of our global platform operating across three continents. Whether appearing before the Supreme Court of the United States, litigating a high-stakes case for a Wall Street bank, representing a major Hollywood studio in a complex slate financing, or negotiating the restructuring of a multibillion-dollar enterprise, O'Melveny has the depth and breadth of experience to give its clients a competitive edge.
O'Melveny helps build and connect prosperous communities of law and business. Our public service and pro bono contributions strengthen the communities we serve. Because community building is a mutual effort, we receive as much as we give. We learn from clients and industries that entrust us with their futures. We are reminded, often by those who most need our help, that the law respects and empowers all. www.omm.com

Bonhams is a privately owned British auction house and one of the world's oldest and largest auctioneers of fine art and antiques. The Bonhams name is recognized worldwide throughout all sectors of the fine art, antiques and collectors market, with several of its departments established world leaders within their specialist category.
The present company was formed by the merger in November 2001 of Bonhams & Brooks and Phillips Son & Neale. This brought together two of the four surviving Georgian auction houses in London, Bonhams having been founded in 1793, and Phillips in 1796 by Harry Phillips, formerly a senior clerk to James Christie. Today the amalgamated business handles fine art and antiques in more than 60 specialist collecting areas. The firm has continued to grow and change since the merger in 2001. The last ten years have been among the most dramatic and fast-growing in its history. www.bonhams.com

SVB's diverse financial services, knowledge, global network, and world class service increase our clients' probability of success. With $23 billion in assets and more than 1,600 employees, we provide commercial, international and private banking through 34 locations worldwide. Forbes Magazine ranks us among America's Best Banks and Fortune considered SVB one of the best places to work. www.svb.com
---
STAFF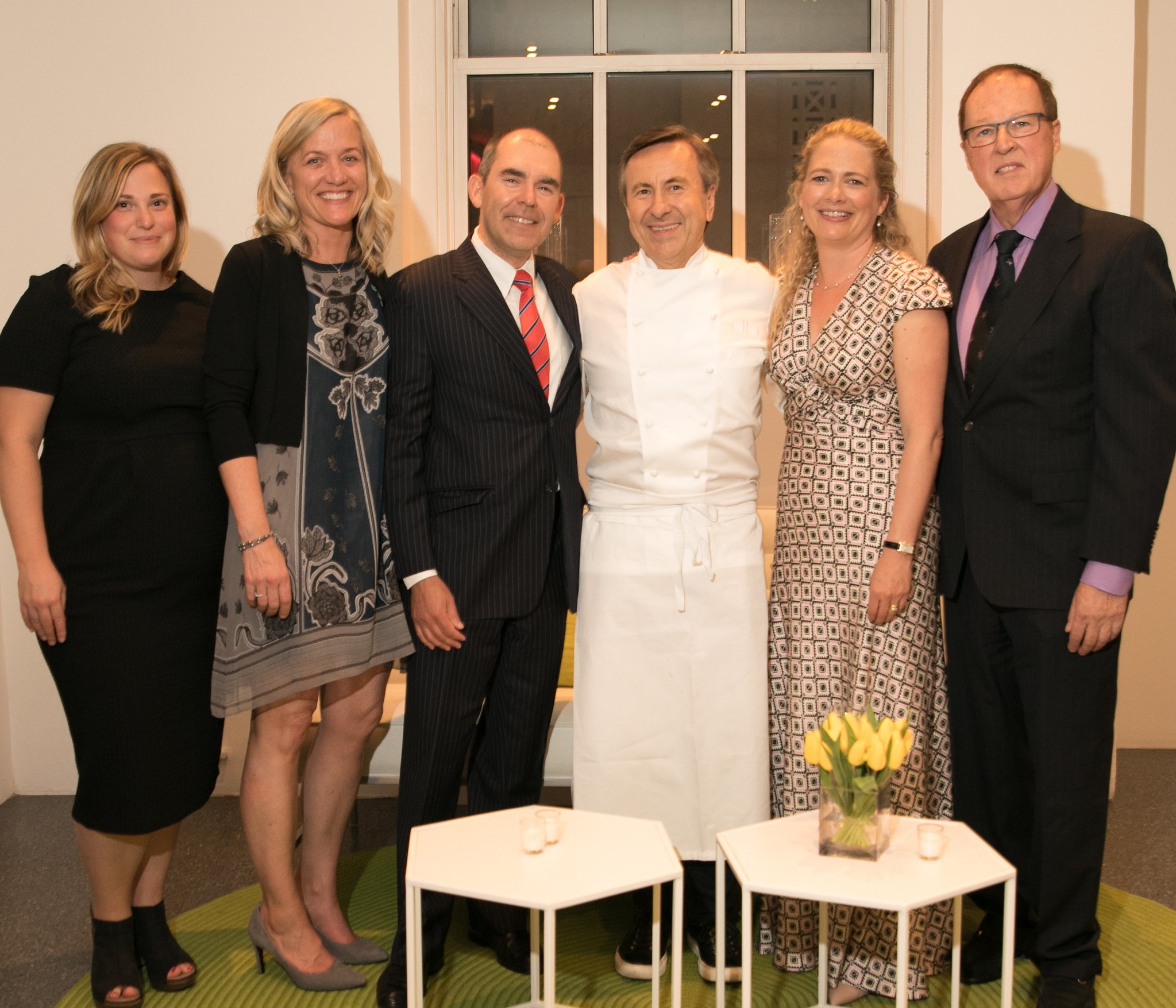 Walter B. Menzel Executive Director
MBA, Stanford University
MA, Stanford University
BA, University of Wisconsin
walter@petermichaelfoundation.org
Jenny Koehler, Event Manager
BA, University of Vermont
jenny@petermichaelfoundation.org
Martina De Santis, Executive Assistant
MBA, Dominican University of California
BA, University of San Francisco martina@petermichaelfoundation.org
Peter Michael Foundation
1 Gate Six Road
Building B, Suite 201
Sausalito, CA 94965
Phone: 415.339.0400
Fax: 415.339.0485
Federal ID: 94-3238961
---
×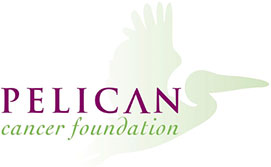 PELICAN CANCER FOUNDATION
In 1999, Sir Peter Michael and friends decided to start the Pelican Cancer Foundation in order to support the work being pursued by Professor Bill Heald and his colleagues in the UK.
Pelican Cancer Foundation is dedicated to curing and improving quality of life for patients with 'pe'lvic area (bowel – colorectal – bladder, prostate) and secondary 'li'ver 'can'cer through supporting clinical research and advancing precision surgery and treatment.
The origins of the Foundation date back to the promotion of the ground-breaking work of Professor Bill Heald and his colleagues at Basingstoke in the development of bowel cancer surgery. The pioneering Total Mesorectal Excision (TME) procedure is now the benchmark treatment for rectal cancer across the world. TME halves the chance of cancer returning, minimises side-effects and an additional 3,000 people are alive every year in the UK alone due to the techniques of TME surgery.
Pelican Cancer Foundation has a world-wide reputation as a centre of excellence and forum for bringing together cancer surgeons and teams to encourage learning, collaboration and discussion, and for driving improvements in cancer care.
"In our view all surgeons should come and see the experts work at Pelican… The bottom line is they'll save lives as a result."
— Professor Alex Deutsch,
Chair of the Yanir Foundation
for the Advancement of Colorectal Surgery
Pelican is about curing cancer and improving cancer patients' lives today and dedicated to advancing cancer treatment today and tomorrow. www.pelicancancer.org
---
---
Recent News
Startup commercializing Wash U prostate cancer research gets $1.1 million Series A
St. Louis Business Journal — 11/7/14
A San Francisco-based biotech startup that is commercializing Washington University research to help fight prostate cancer has closed on a $1.1 million Series A funding round. The company is called Prostate Management Diagnostics Inc. (PMDI), founded out of a partnership between the Peter Michael Foundation and The Genome Institute at Washington University School of Medicine.
Read article on BizJournals.com
—
Listen to our own Walter Menzel, CEO of the Peter Michael Foundation, on iHeartRADIO: